Projects by Jacober Interiors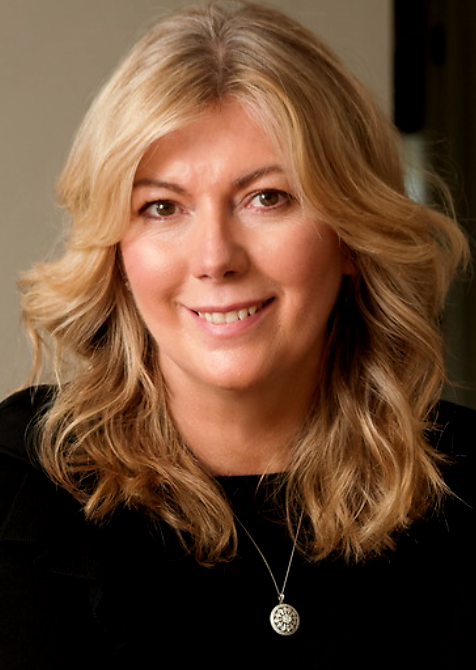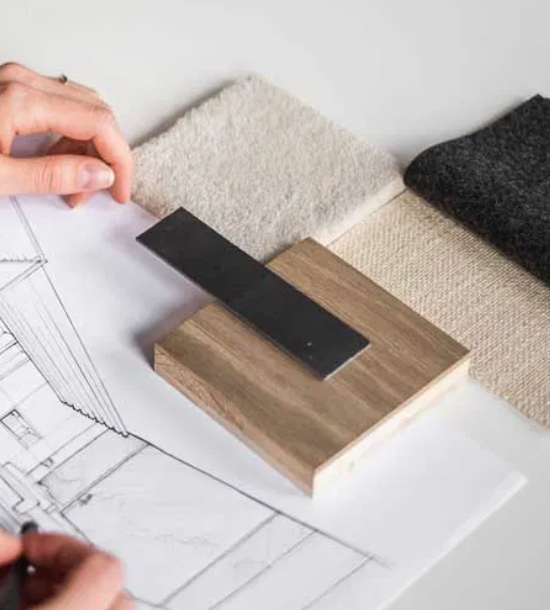 Jacober Interiors is a professional interior design studio creating innovative and tailored interiors for private clients in the Zürich area of Switzerland.
Sustainable living Bringing your space to life with beautiful and practical design, in a healthy environment are key to living happily – especially now as we spend more time at home. We partner with suppliers producing furniture and fabrics from sustainable resources, made using non toxic materials and fair trade practices. We use colour, blend styles and textures and infuse your character to create a 'home' that is uniquely yours.
It is so different here! As an expat, Amanda understands the challenges of finding, renovating and decorating your home here in Switzerland. With that focus in mind Amanda helps her clients in a friendly and approachable way to transform their ideas into reality.
Projects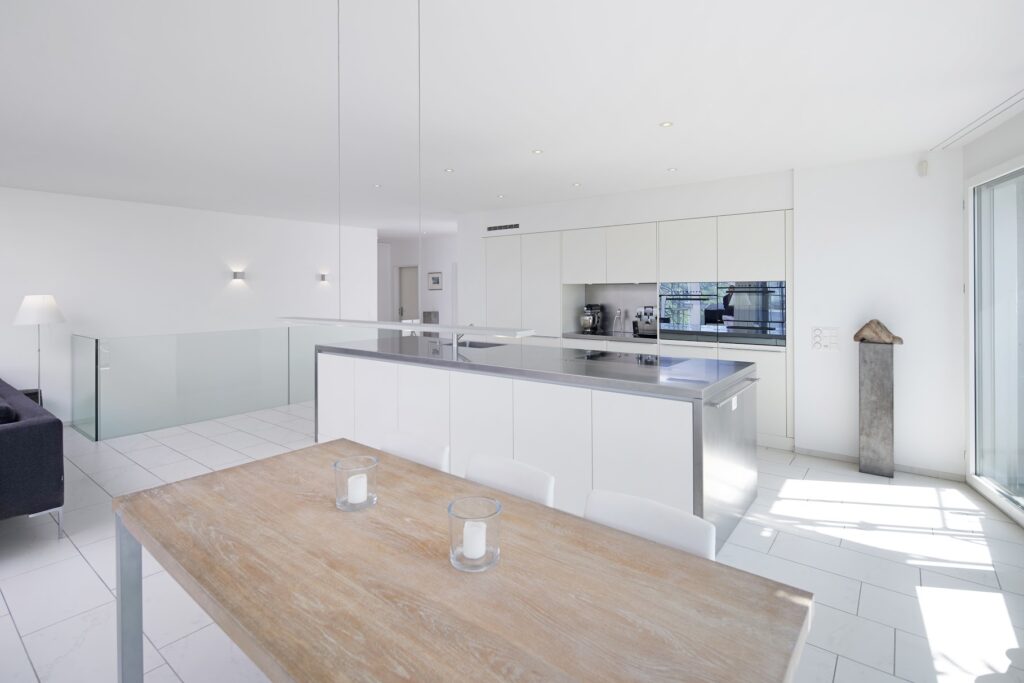 Duplex Erlenbach
The new owners wanted to transform a white lifeless apartment. They wanted colour and texture and for it to feel like a warm and sociable family home, to be modern with a classic twist. They entertain dinner guests regularly and wanted also to enjoy family time. High quality furniture, lighting, fabrics, woods and marble were used to create a welcoming, modern and timeless family home.
Isabel Heggie, Erlenbach, Interior Design Client
"Amanda was amazing in helping us with our interior design project in our are apartment. Not only was she fantastically easy and fun to work with but she brought a huge amount of variety, creativity and diverse ideas to the table. She encouraged us and gave us the confidence to consider new ideas and was very effective at sharing her vision with the use of floor plans, mood boards and samples.I am absolutely delighted with the result and we now have a beautiful and stylish apartment which, through her expert knowledge of fabrics, colours and suppliers, feels like it really reflects who we are and how we live.Moving house is stressful enough but not only did Amanda fully project manage everything, she ensured the finish was to a very high standard and was very good value for the high end products that we chose.I would whole heartedly recommend her for your project.This is the first time I've worked with an interior designer and the experience has been brilliant!"
British style – painted oak shaker style kitchen
This project was to create an elegant and casual family friendly kitchen. Light and dark grey colours were used to paint the kitchen and traditional brass handles added warmth and linked with the Lacanche cooker, which takes centre stage. The worktops are marble-look Silestone for durability and large pantry stores all dry food and the coffee machine.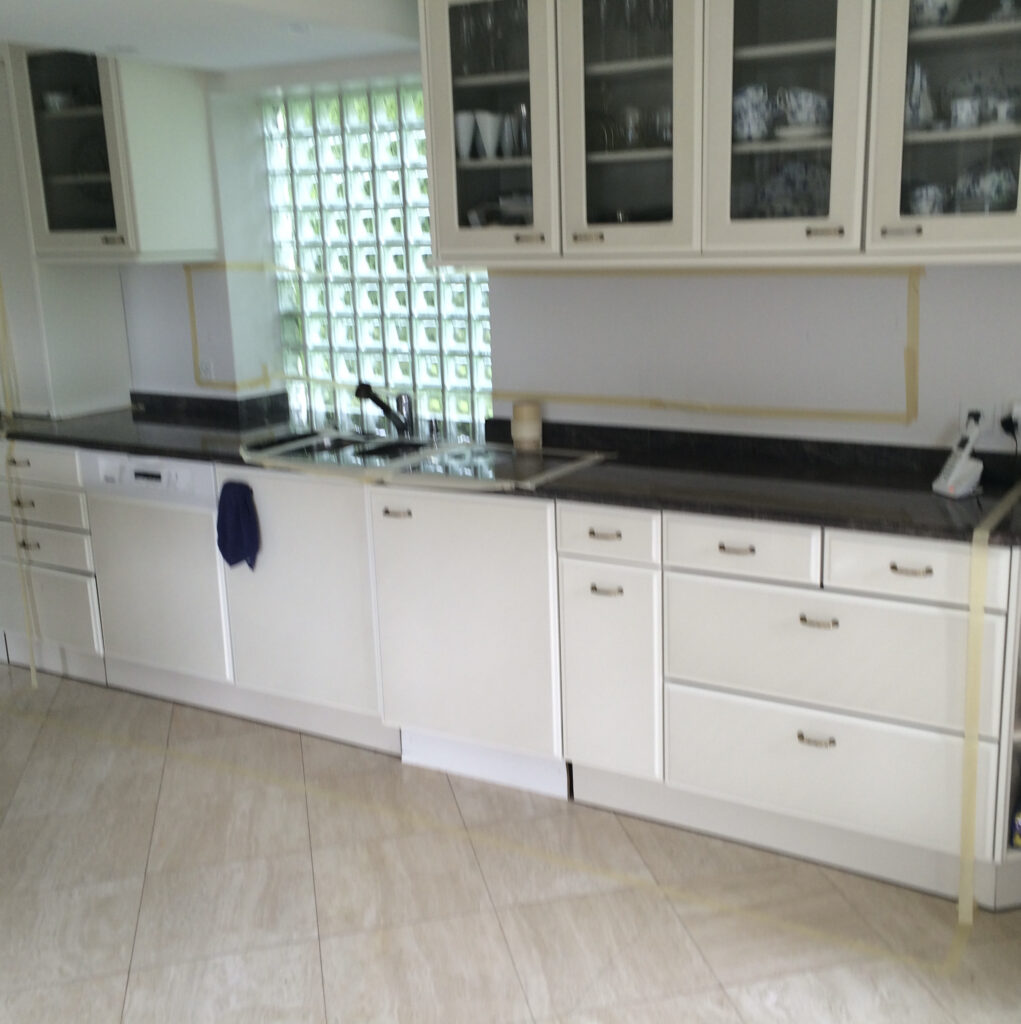 Reception / Living Room
The long reception room was zoned to create two spaces; an elegant area for entertaining friends or reading/playing board games by the fireplace, and a more relaxed area for watching family movies.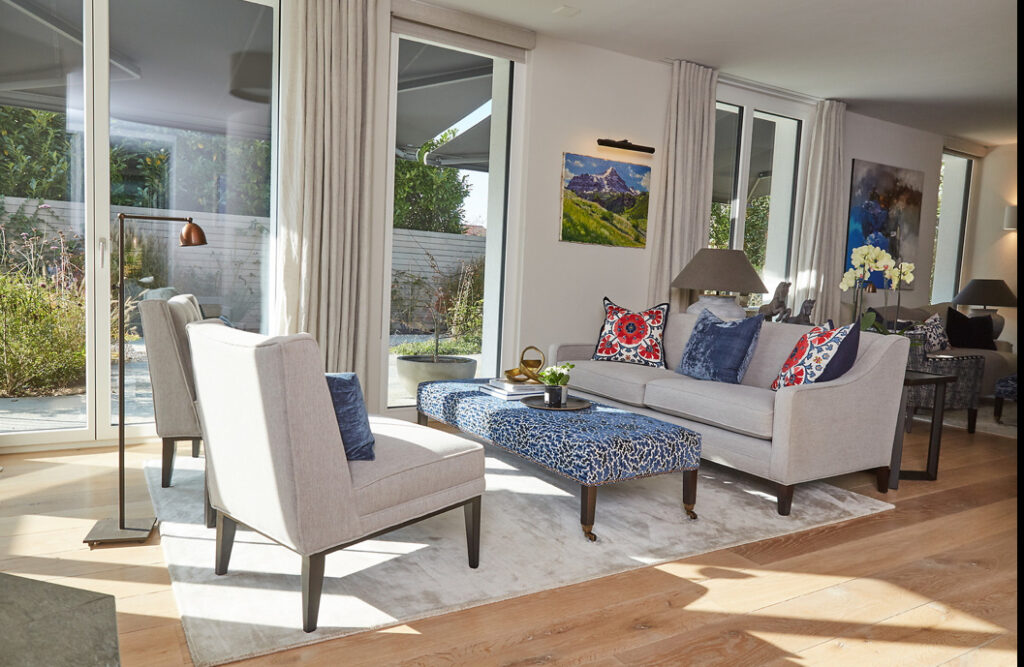 Chalet Flims
Many of our Zürich clients also have ski homes and entrust us to design and decorate them. This traditional ski chalet was furnished to provide a modern luxurious, calm, and cosy retreat, without any chalet cliche. The rich pine and dark slate interiors were modernised with neutral taupes and greys. Layering of different textures created comfort with an amethyst contrast colour on cushions and some accessories add a feeling of calm.