How we work with you
In order that each project runs smoothly, quality is assured and your design is delivered exactly as you would wish, we work as a full service design studio which means all design, procurement and project coordination is with us.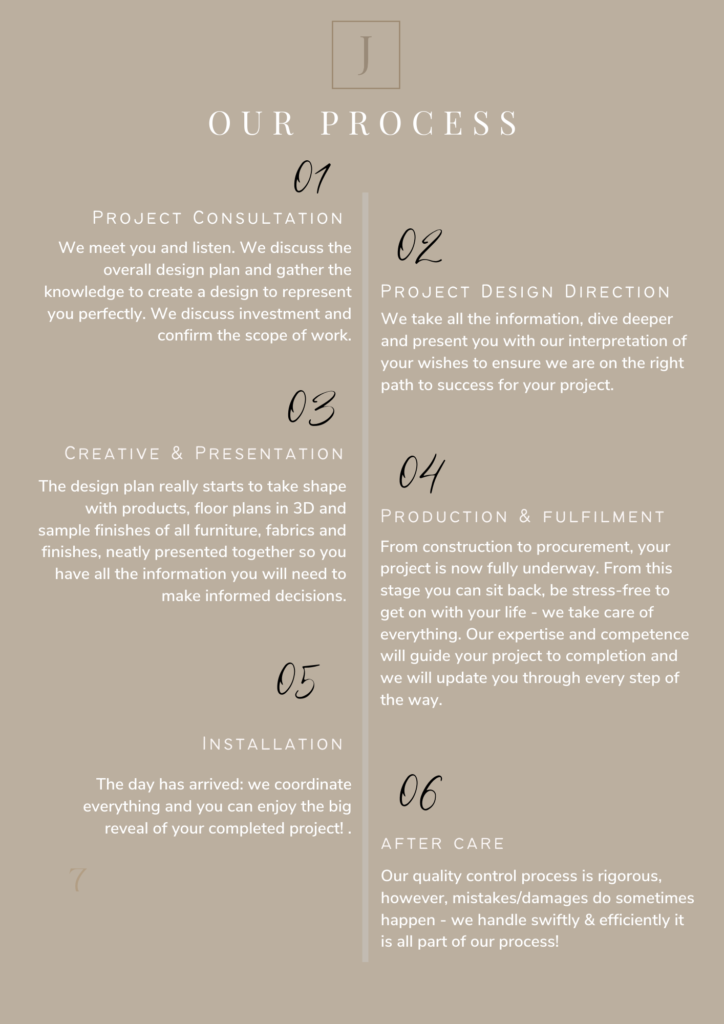 Our Flat Fee Structure
We work on a flat fee basis linked to the scope of works we agree upon during our Project Consultation. You can expand the scope at any time and we will simply calculate an additional scope with flat fee and timeline adjustment.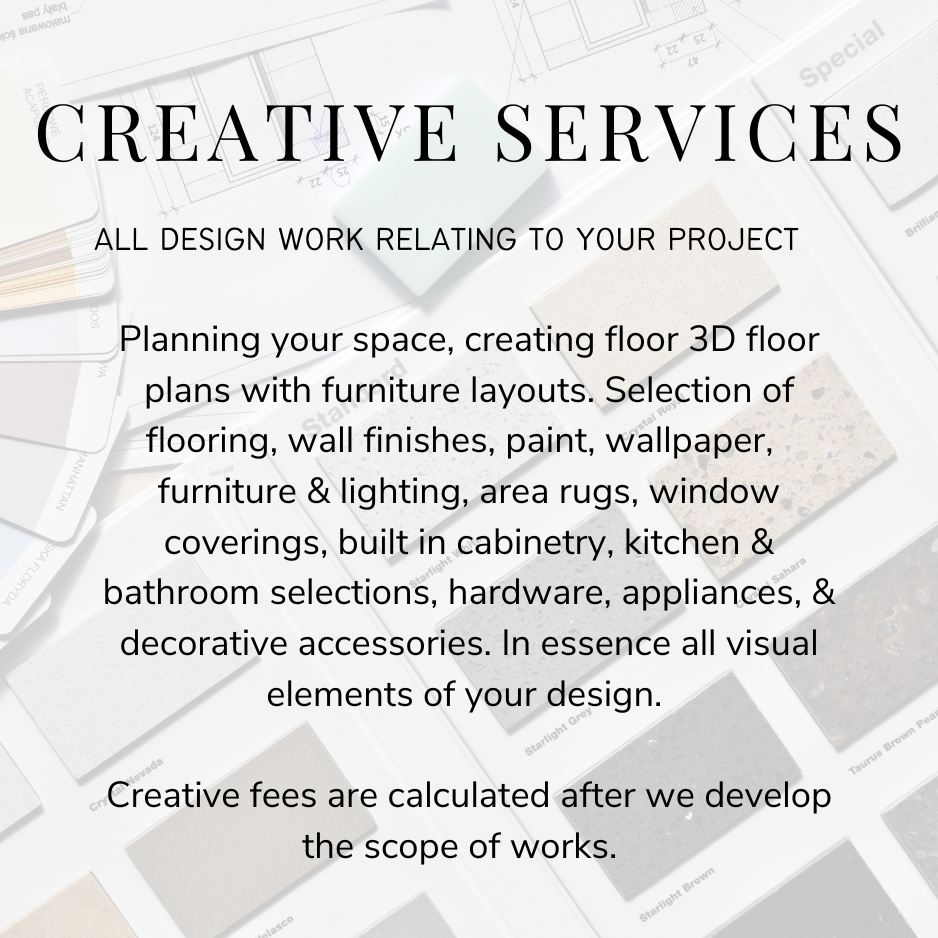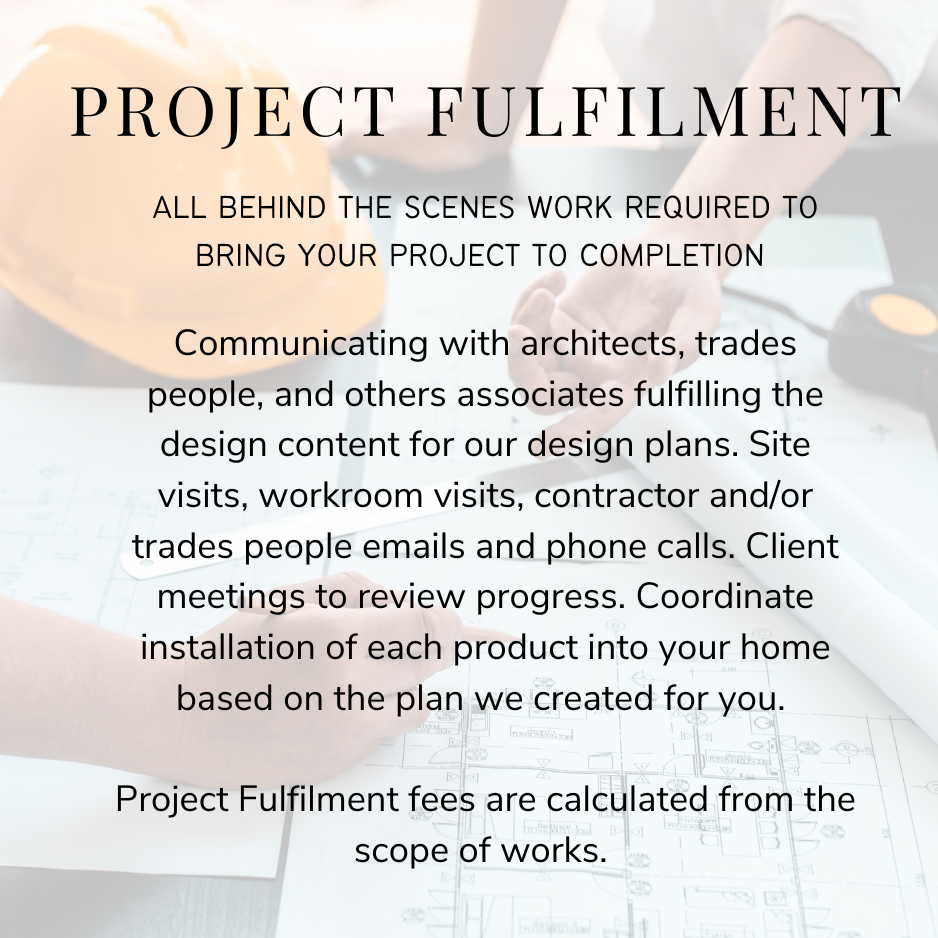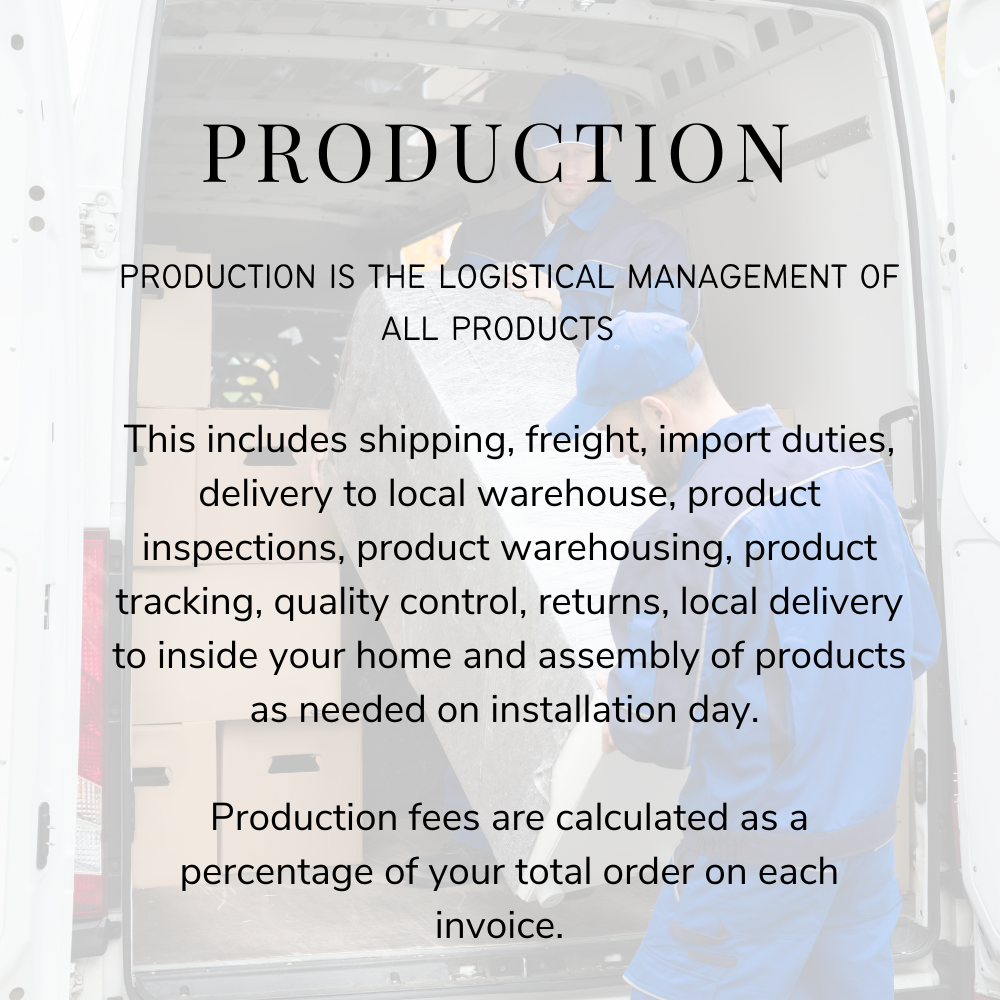 CREATIVE + PROJECT FULFILMENT + PRODUCTION
FULL SERVICE DESIGN
Start your design journey today, click below to give us a few details about you and your project with a suitable time and we will schedule a call.