I want to share with you 10 top interior design trends for 2021.  Designers use trends as inspiration and must keep up to date on design directions eg, sustainable design or hybrid homes. There is no set look, your home should be unique to you. Whether you are just about to redesign or just want a few tweaks to keep things fresh, you can take inspiration from the key trends.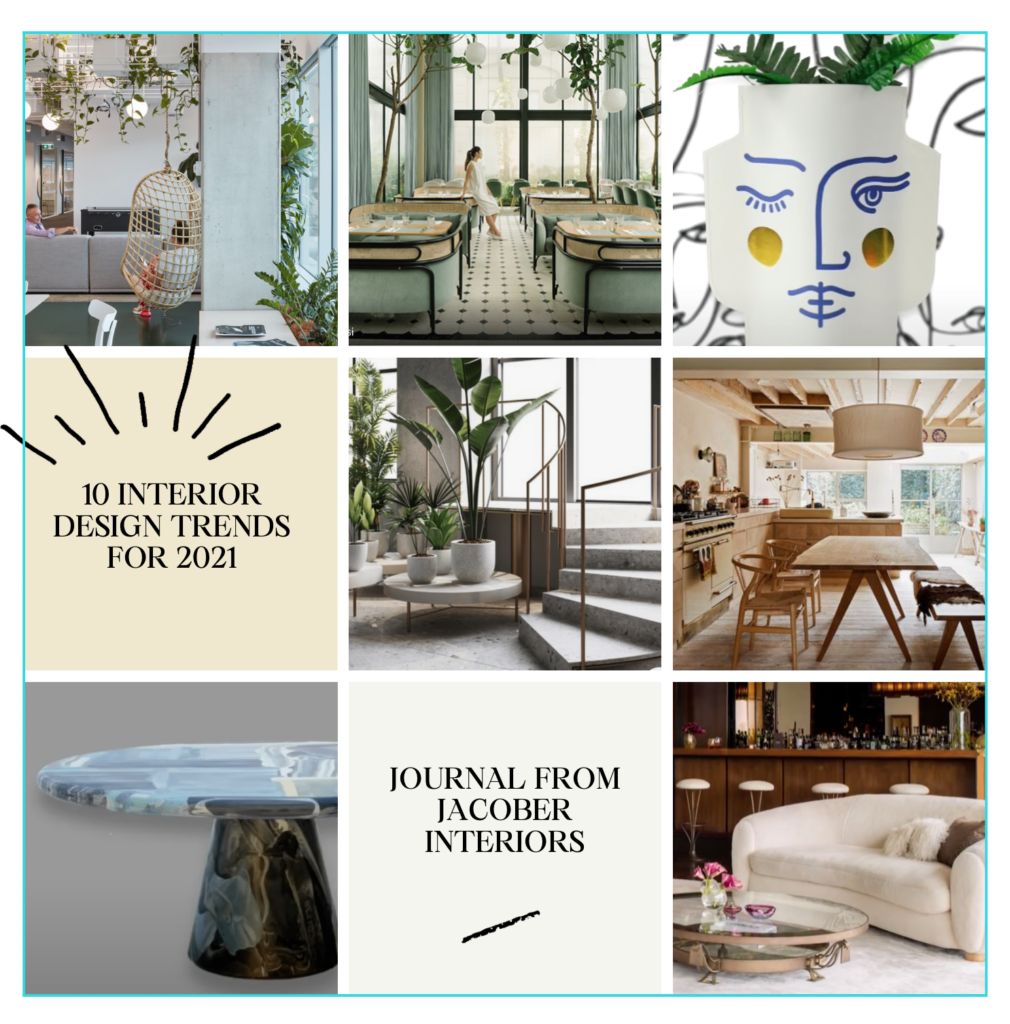 1. Navy is the new black…. 
A big trend for next year is dark navy which can replace black and anthracite. Blue represents security, faith, truth and hope. When you desire peace and order it is the go to colour.  Dark navy is elegant and a perfect compliment to shades of dark reds, golds and greens which brings a sense of tradition and colours that will not let you down.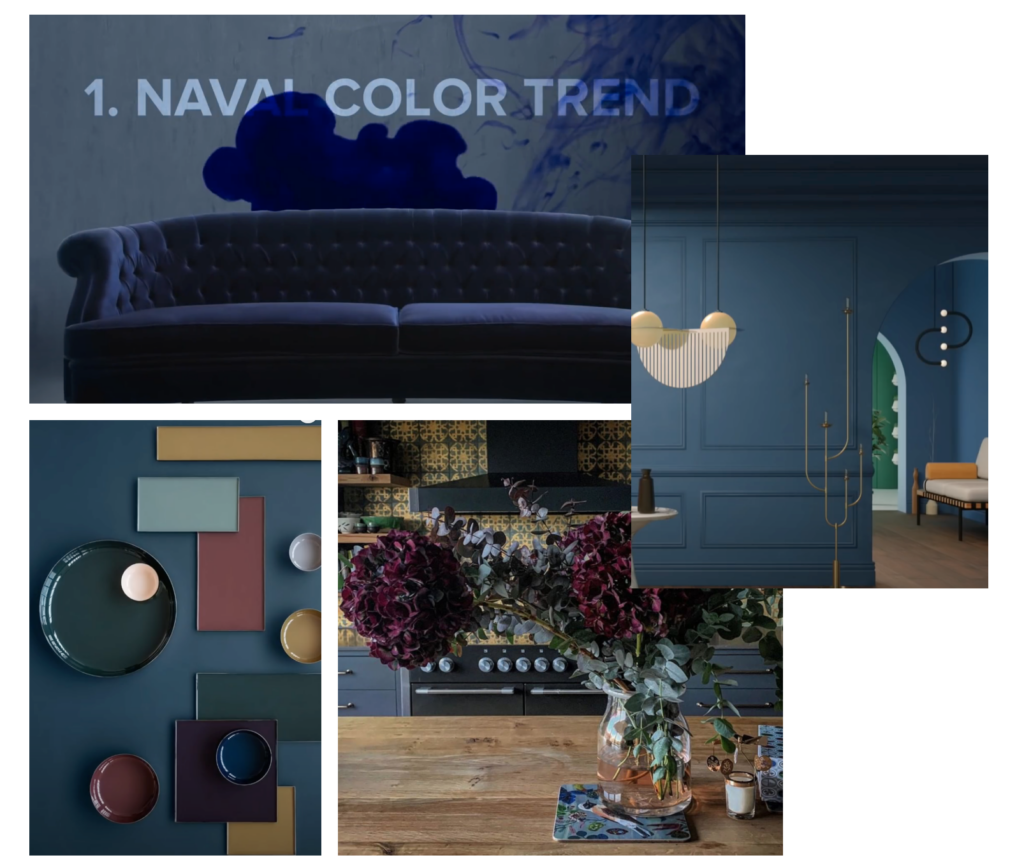 2. Light woods 
Scandinavian inspired interiors use this material not only on floors but walls and ceilings too.  You get an overall feeling of well being when you walk into a space like this. The raw colour and aesthetic, will be increasingly used in multipurpose areas in the home or commercial world. Bringing the tactile natural element inside and having it on the walls and ceiling makes you feel secure and boosts productivity.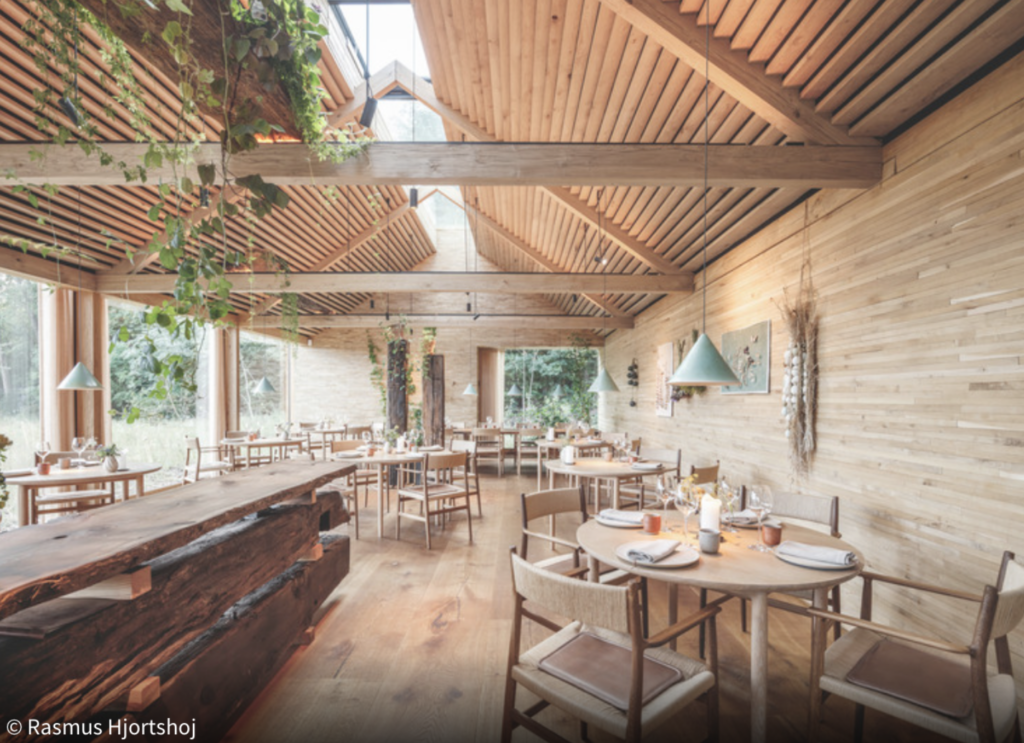 3. Sustainable modern design 
Designer pieces made using bio and recycled plastics, recycled concrete, reconstituted stone products and low impact materials are on the increase.  There is still a big gap between the up-cycled thrift market look and the high end design pieces. The cost of producing ethical, eco furniture is still higher, investing in it though means you have something for years to come and you can make savings elsewhere.  
Who really wants to unhealthy unethical furniture? Can you reupholster and reuse/paint classic furniture to blend with and  use VOC free paints. Always ask a furniture seller to show you the eco certificates from the producers.  Interior designers can source recycled silks, wools, and show you sustainable design solutions. I recently installed white cotton look and feel voile curtains made from 100% recycled plastic bottles.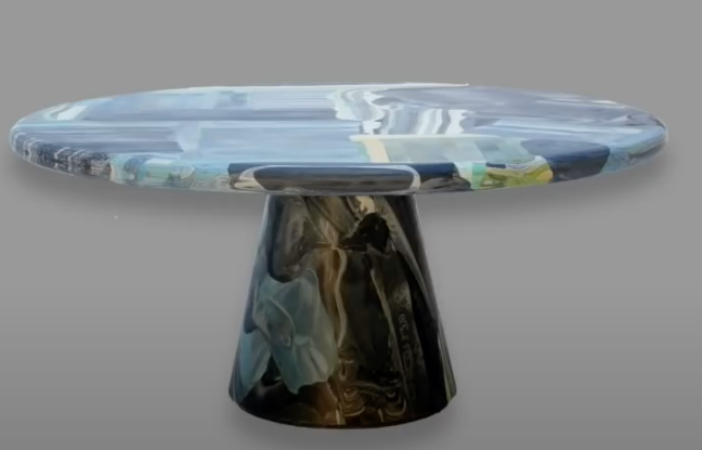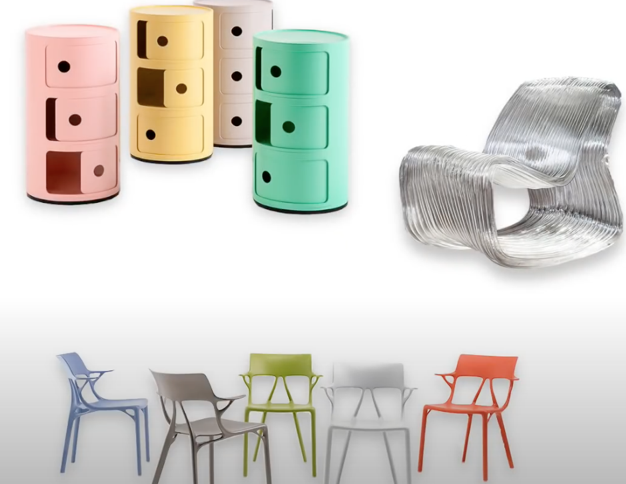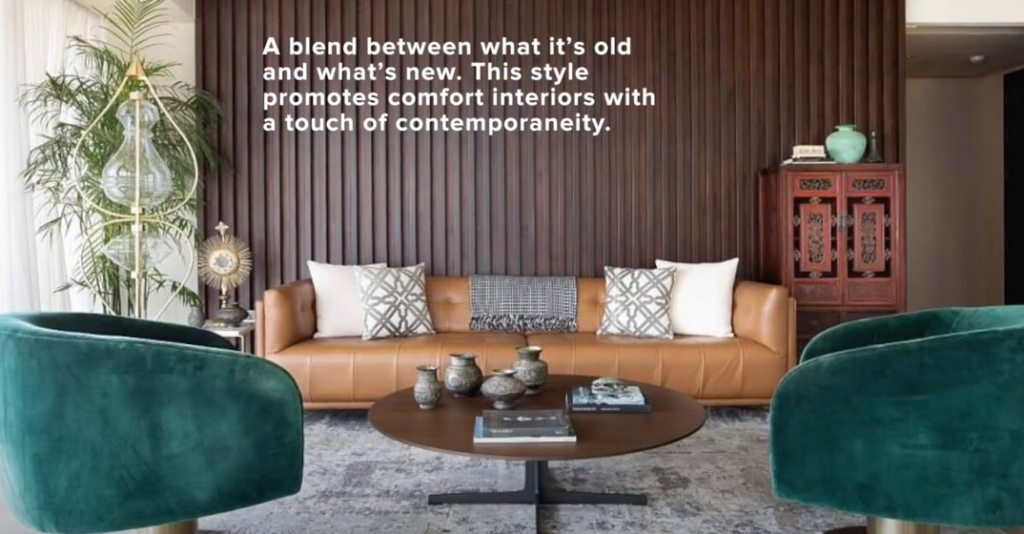 4. Statement Pieces 
Statement pieces are the key to creating a moment that you will adore to see every day and guest will remember.  It can be a rug, an item of furniture, or a wallpaper (yes it is going to be a thing again).  Like with any arrangement let one item take centre stage. Adding a bright colour or reflective surfaces eg brass creates a statement but there are ways to do this using pattern and scale and they are more subtle to live with.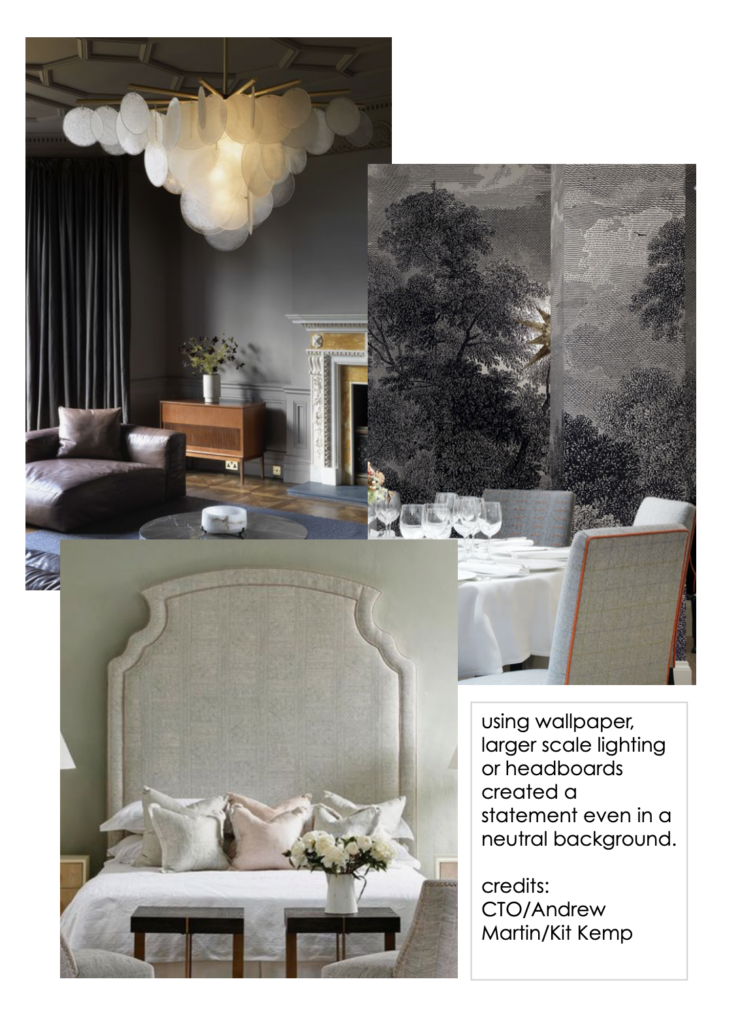 5. Natural Elements 
Is a trend based on bringing nature into our homes.  Combining natural and organic materials reminds us of being outside and giving a sense of freedom.  This has become increasingly important for those now spending a lot of time indoors.  Balance can be restored even if you do not have outside space.  For those that do, blending the inside with the out strengthens the human – nature connection even more.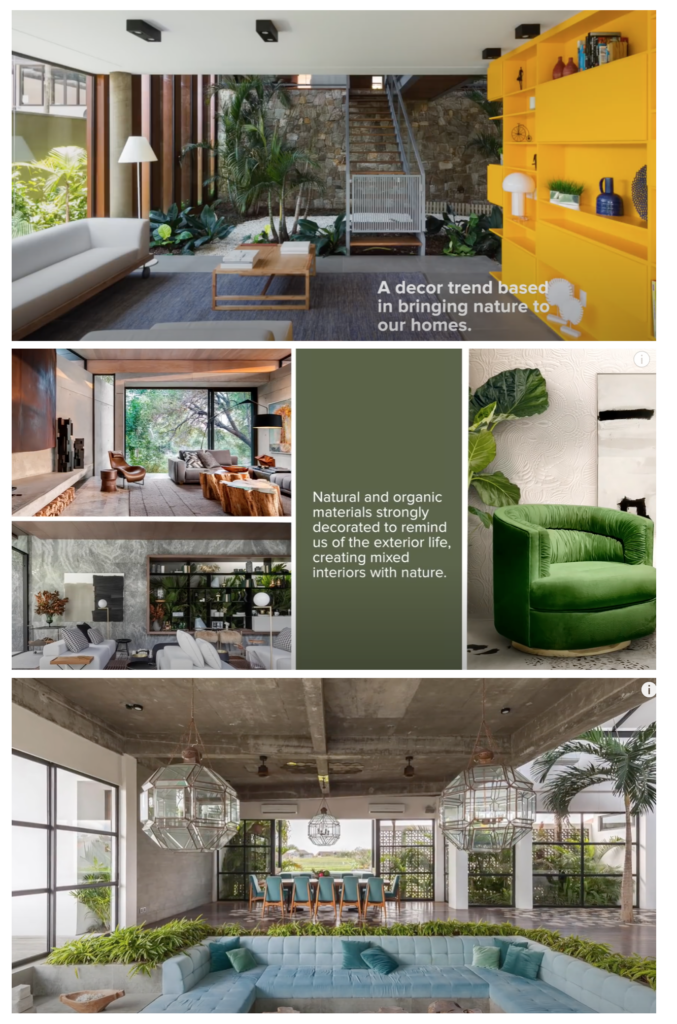 6. Grey Interiors 
Grey is not a colour but a true neutral. It is versatile, timeless and a great base to create different moods.  Using accent colours you can change the look through the seasons. 
7. Global Rustic 
Blending old and new (as in sustainable design) creates a feeling of comfort and security.   Caramels and browns from the 70s and symmetrical layouts from the 18th and 19th Century creates a peaceful feeling because it is easy for the brain to process. Be adventurous and mix different eras and cultures from around the world. Textiles, woods and metals combined create the home someone who has travelled and has brought treasures back to be enjoyed in the comfort of their own home.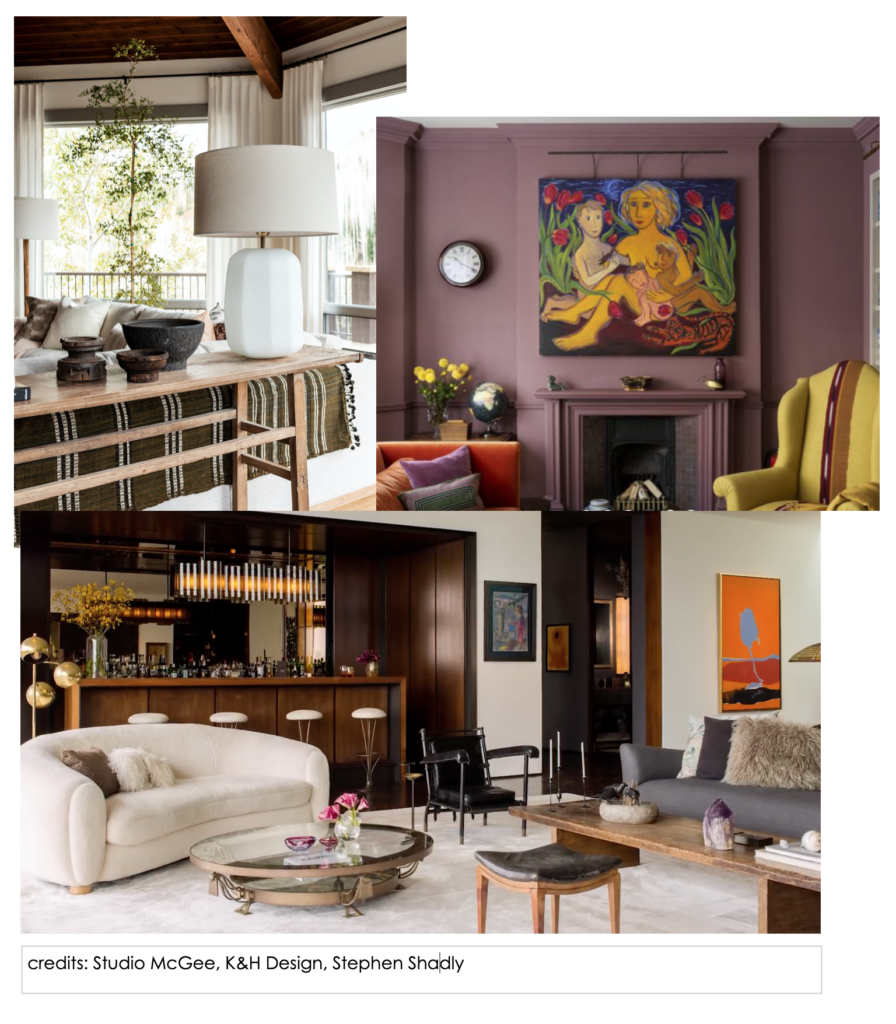 8. Face Line Art 
The art world is buzzing with this trend.  From cave paintings to the modern day and the first images a child will draw. This style is simple and powerful it strikes a cord in our soul.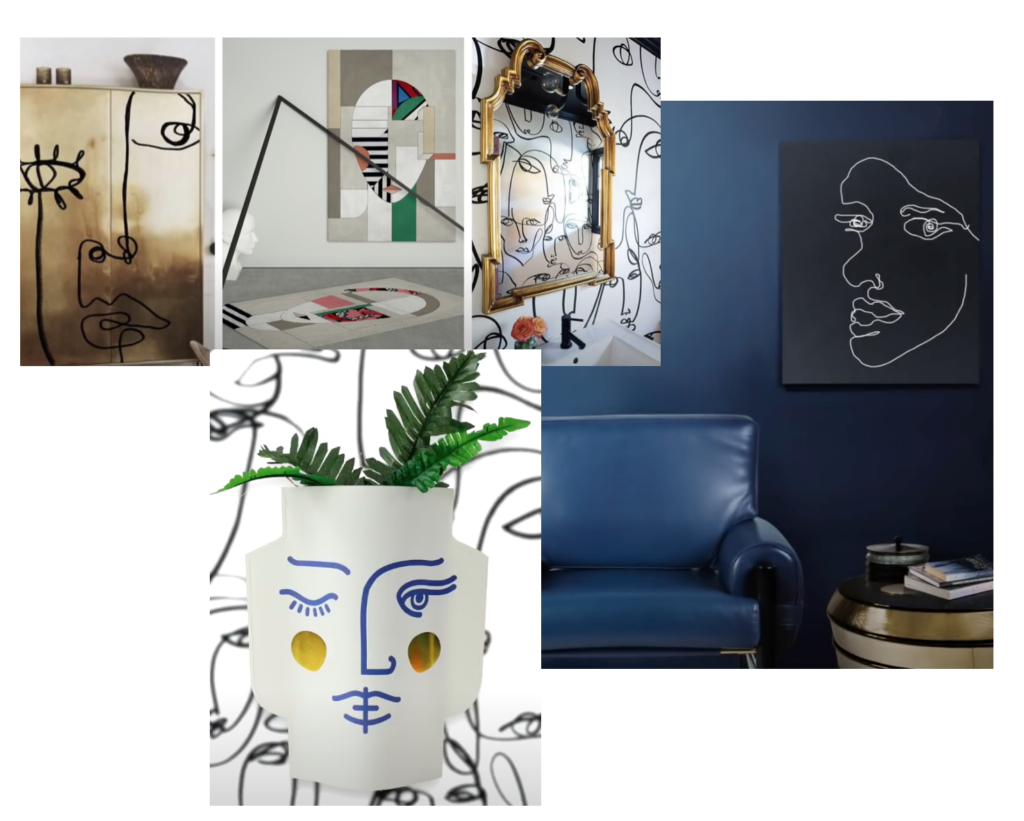 9. Industrial Hybrid Homes 
Similar to the light woods trend, a more industrial influence this will be used in multipurpose environments.  As we change and adapt the spaces we live in this feels creative, raw and allows us to develop a hybrid home. No longer the domain of single city loft dwellers, the trend will be for people to have spaces that can adapt using  partitions to be a work studio, a zoom home school, an exercise space and at the end of the day a home. The trend will be that work and commercial spaces will feel more flexible and homely giving a sense of security and comfort especially important during uncertain times.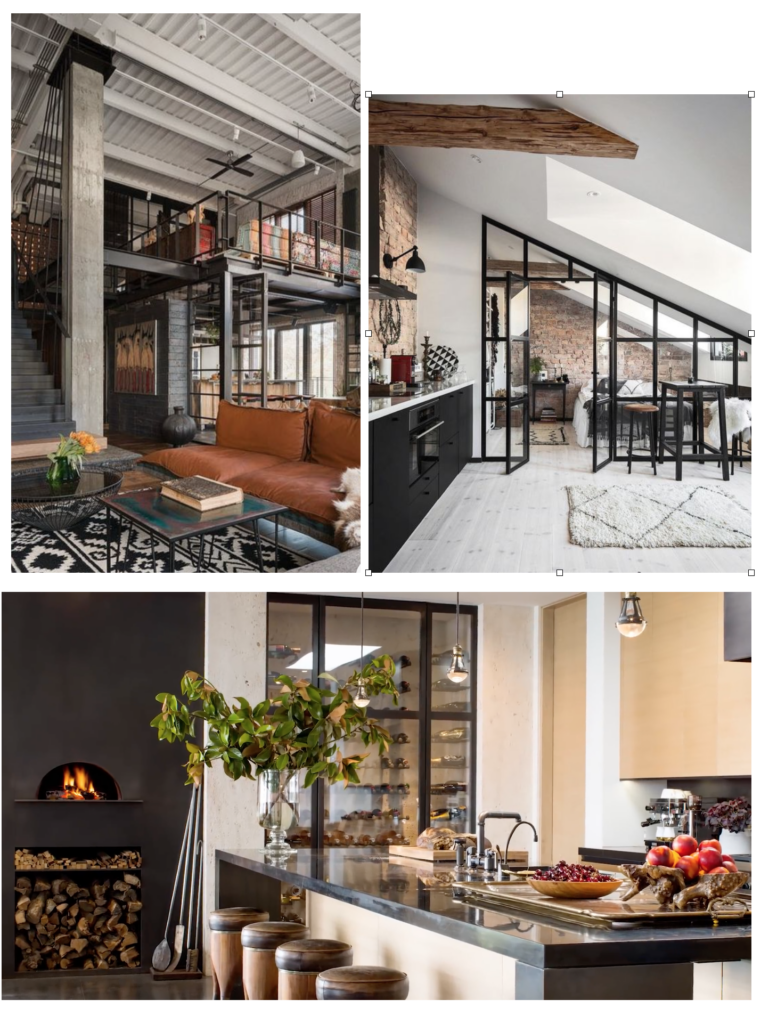 10. Neutrals 
One could argue this is not a trend but for next year many fabric houses are producing more natural textures tactile fabrics in their collections and we see softer shapes in furniture becoming more popular.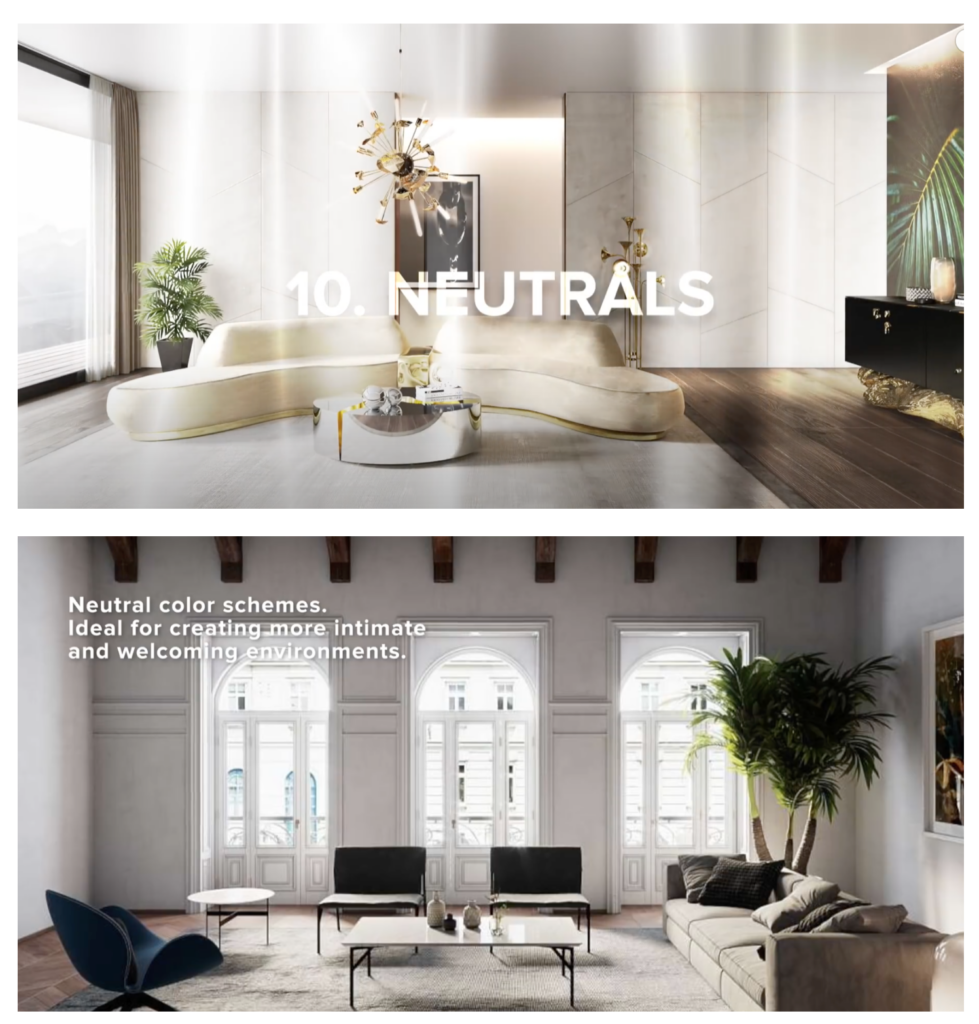 So that is a round up of what I have seen as the design trend predictions across the interior design industry for 2021.  
What is your style, have your circumstances changed and do you want to revamp your home in 2021? If you would to chat about your next project and how I could help you, don't hesitate to get in touch and I look forward to hearing from you. 
Thanks for reading, Amanda. 
Credits where known are shown other photos have been found on Pinterest, I will gladly credit anyone who gets in touch with details of any photos un credited.